Germinate weed seeds with the spongepot method. This is an organic germination method with 20 small pots and some bacto microorganisms.
Spongepot package with label instructions.
Prepare the spongepot and fill it with the weed seeds.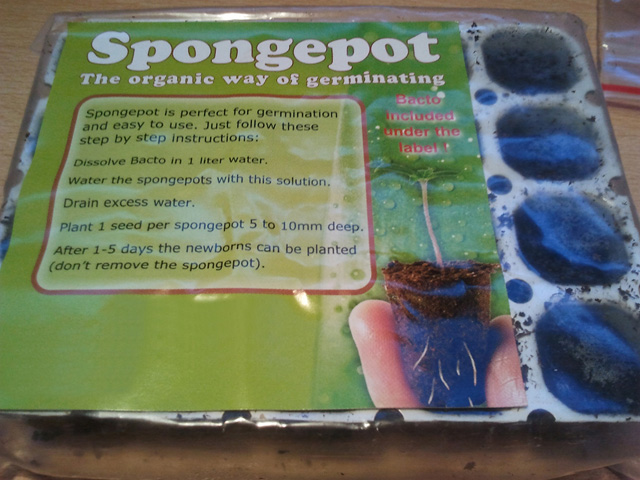 Under the label you will find the bag of bacto microorganisms.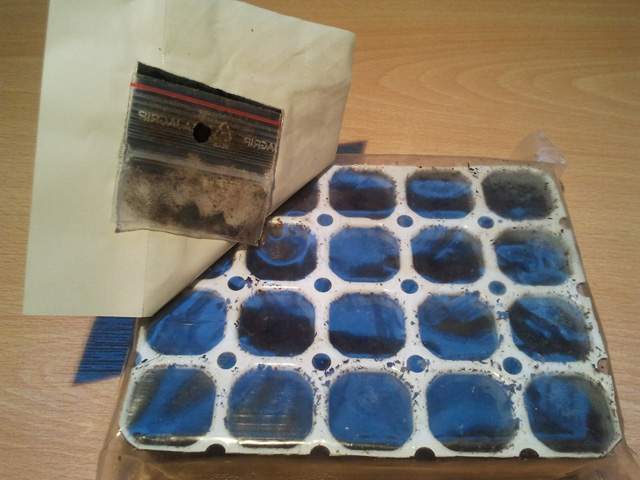 Mix approximately 1 litre of (spring) water with the supplied bacto microorganisms.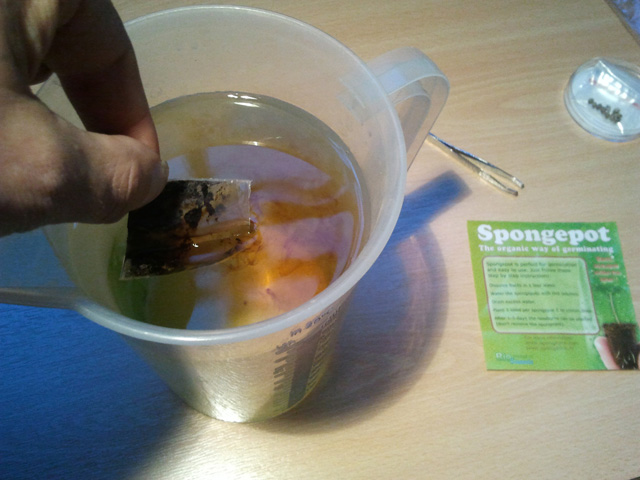 Gently, stir the bacto microorganisms.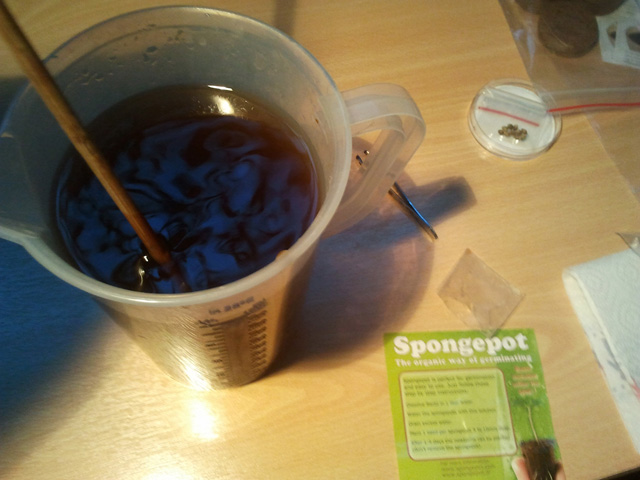 Moisten the spongepots with the prepared liquid. Save some of the liquid for later, to moisten the spongepot or for when you repot the small cuttings.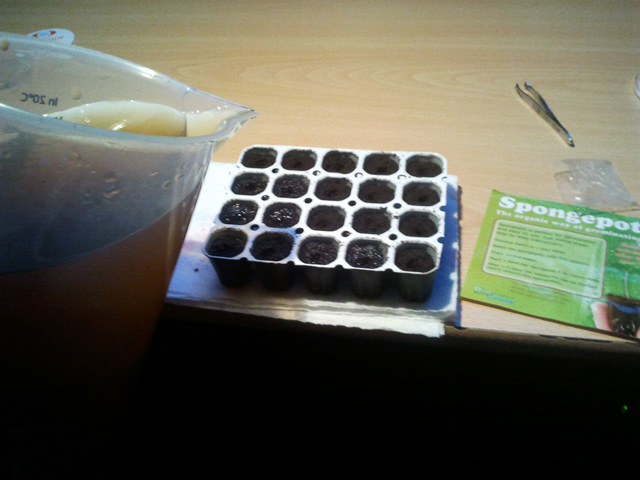 Make holes of about 5 to 10 mm make in the spongepots.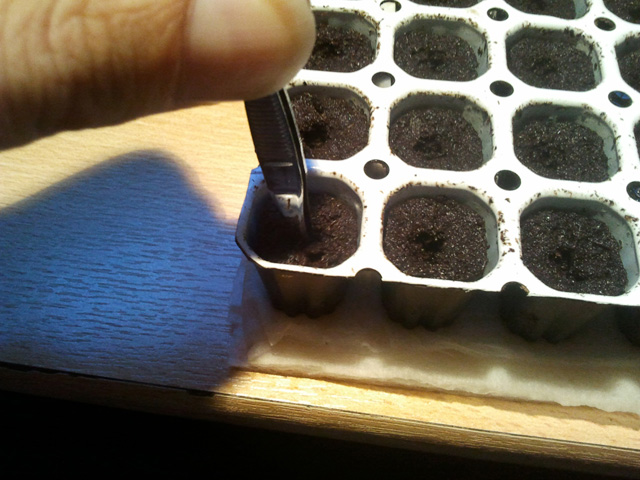 Place the weed seeds in the holes.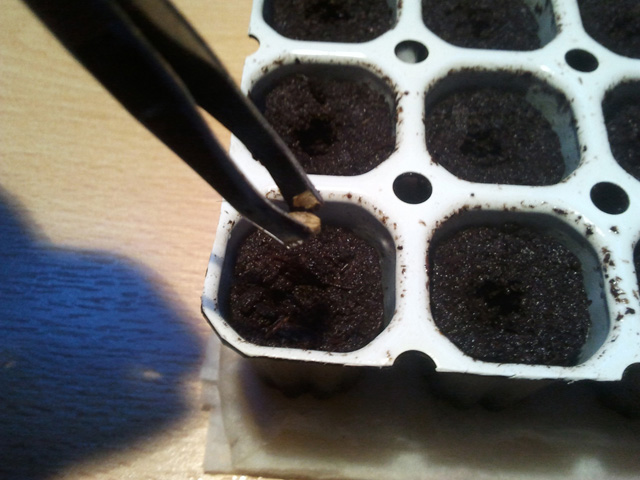 Lightly cover the holes.
Place the spongepot with the 10 trays in a nice warm place and wait.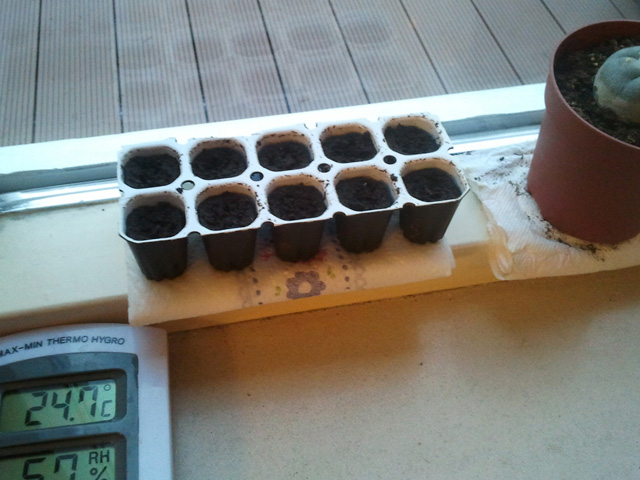 After 24 hours I slightly moisten the spongepots carefully with the previously prepared bacto liquid. I do this with a measuring cup of 50 ml; it looks bigger in the picture than it is in reality.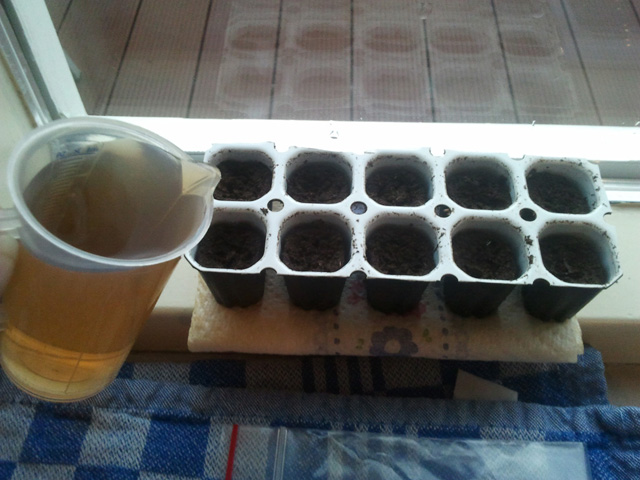 Of course, after approximately 24 hours, there is nothing to see in the spongepot. But we expect it to turn out well.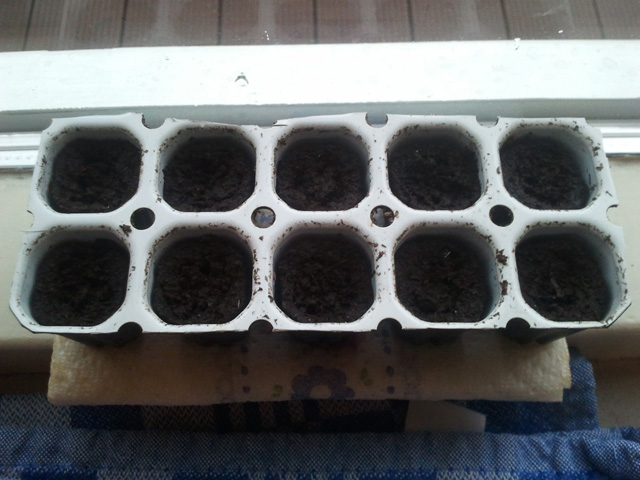 It is the morning of day 3, or approximately 38 hours after beginning the process and, there is still nothing to see in the spongepot. I leave it alone for the moment.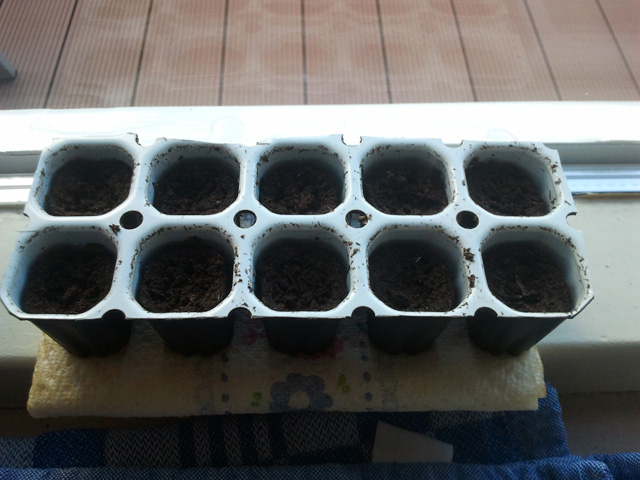 Day 4 in the morning, and we still cannot see the weed seed cuttings in the spongepot appearing above the earth. But I wait patiently and remain hopeful. I have slightly moistened them again with some of the bacto liquid.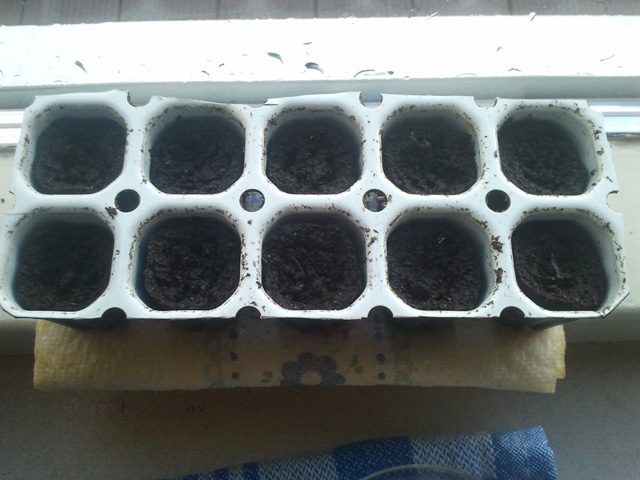 Pictures and results from Day 6.
Yes! All the weed seeds in the spongepot have emerged. Yesterday we had six cuttings, and now the remaining four have now come up! A 100% score! The cuttings in spongepot look healthy.
We can conclude that the spongepot method for germinating weed seeds works well, it has delivered a nice result in this case.
The spongepot method is a little more work in the beginning as you have to prepare the liquid with bacto microorganisms and make the holes where you will place the seeds. Also, you cannot immediately see whether or not the weed seeds have germinated, you need to wait and see, which is exciting!
The cuttings in the spongepot are doing well and really growing good. They are already quite long, which might not be very clear from the picture. They are more than ready to be placed in a larger pot. These cuttings also grow towards the light; I have turned them around to take the picture. They should be placed in the soil and under the lamp quickly because they are already starting to stretch.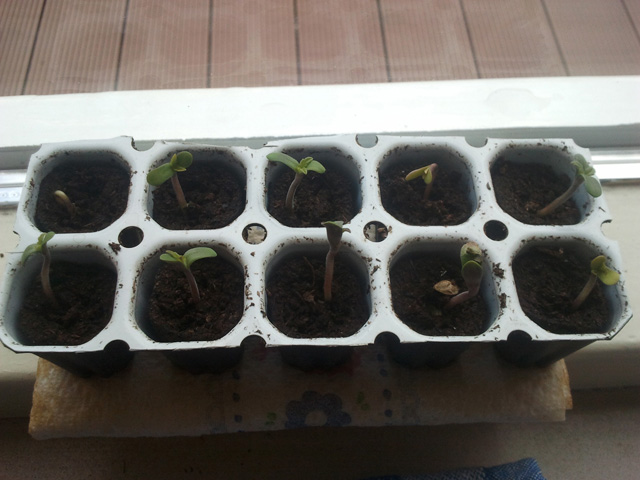 The cuttings have developed a pretty big, nice root. I am confident that the seedlings will become lovely ladies and provide a nice yield.