Why choose Dutch Headshop?
Award-winning customer service. No chatbots, but real people

Safe and legal offering
Passion for soft drugs and smart drugs
Dutch Headshop
Your Smartshop, Seedshop, Growshop, Healthshop
Dutch-Headshop is an online shop where you can buy products for the safe, legal and healthy use of smart- and soft drugs since 2006. In our online Smartshop, Headshop, Seedshop, CBDShop and Healthshop, you will find hundreds of products. This makes us one of the largest and leading companies in our field. All products you can buy from us are 100% safe and we only supply to adults (18+). We are the platform for responsible drug use and are happy to share our extensive knowledge with you through our customer service and our blog. This way, we are committed to responsible recreational use of smart and soft drugs in our society.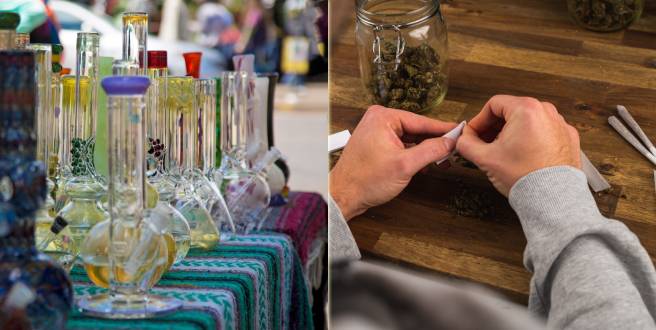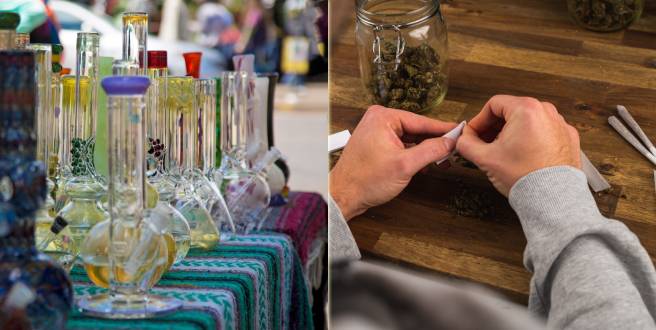 Your favorite Headshop
In our online headshop you can find everything about the use of weed and hash. We always have the items you need to make a joint, such as a joint roller, grinder, tips, cones or rolling paper of the best brands in stock. You will also find countless useful accessories for smoking weed. Are you looking for a beautiful bong, weed pipe or lighter? Then Dutch-Headshop is the place to be. Do you prefer to make dabs or concentrates such as cannabis oil, rosin, BHO or ice-o-lator? We have the right stuff for that too. In other words: we don't sell drugs, but we do sell everything that comes with them!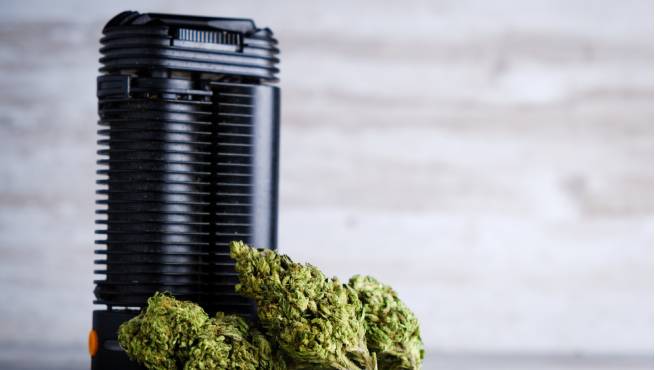 Vaporizers
Dutch-Headshop is the place to be if you want to buy a good vaporizer. We recommend a vaporizer for both recreational and medicinal use. At home is the place where you prefer to take a big hit from your desktop or portable vaporizer. After all, there's no place to chill out as much as on your own sofa. Battery charged, screens replaced, loaded with your favourite cannabis, hash, concentrate or vaporizer herbs and the vaping can begin!

We know better than anyone that you should be able to enjoy your concentrates- or dry herb vaporizer endlessly. Therefore, we only sell vaporizers of the best brands. All vaporizers are first tested by us, before we sell the model. You can choose from the best portable models like the Zeus Arc GT weed vaporizer. Or for example the world's best desktop vaporizer: the Volcano Hybrid. Besides these top models, we offer vaporizers from the biggest brands: Storz & Bickel, Pax Labs, AirVape, Arizer, Boundless, Zeus Arsenal, Linx, Utillian and DaVinci. Vaporizer accessories have also been thought of. Do you want an extra part or do you need to replace something? For every dry herb-, wax-, portable- or weed vaporizer we have all the loose parts in stock.
Smartshop Online
In our online smart shop you can buy smart drugs that are not only legal but also safe and reliable. The best products of the typical Amsterdam smart shop. Maybe you are familiar with magic mushrooms. Magic Mushrooms were until recently the product of choice in Dutch smart shops, until the sale of ready-to-use shrooms was banned. Fortunately, there was a bright spot. You can still grow your own magic mushrooms and also Magic Truffles are allowed through your mailbox. These magic truffles are not suitable for mayonnaise (although we haven't tried that yet), but contain the same psychedelic substances as magic mushrooms.
Besides Magic Mushrooms and Magic Truffles, we also have all kinds of other herbs, plant extracts and seeds that you can use to grow your own psychedelic vegetable garden. The relatively fast growing San Pedro cactus does very well in a pot that you can put in your living room. Just like our Peyote it also contains mescaline. Mescaline, DMT, LSD, LSA and psilocybin from shrooms have similar effects. These plant extracts make you go crazy hard and travel deep inside your own psyche. That's what we call tripping.
For microdosing you are also at the right place, the best truffles and lions mane in measured doses to order. In our webshop you can also buy the ingredients of Ayahuasca with our dried DMT herbs. For ready-made Hawaiian Baby Woodrose seeds, which contain the substance LSA, you can also visit Dutch-Headshop. LSA is a bit like the well-known LSD, but a bit weaker. Therefore, you need to take a little more of it to explore the universe! Not tripping for you? Try our Nootropics, which will help you get the best out of yourself. Make your exams razor-sharp or fill out tax papers with the focus of a bird of prey.
Or hit the dance floor with our safe Party Drugs for festivals! Often you can even safely combine these with a beer. We also have relaxing smart drugs like kanna for chilling out, special natural products for sleeping and even lucid dreams. Kratom deserves a separate mention because its effects are both soothing and uplifting. You must have tried it!
Calculate your Shroom & Truffle Dose
Whether you're trying magic mushrooms or magic truffles for the first time, or you're a seasoned psychonaut braving a heroic dose; an enjoyable trip depends on taking the right dose. Both magic truffles and magic mushrooms contain, among other things, psilocybin. The substance that, depending on the dose, will make you trip. Are you taking a mild or high dose? Or are you going to try microdosing? Use our Mushroom & Truffle Calculator and you'll have the right dose in no time.

Want to know the difference between a "mild" and a "heroic" dose? Below the calculator, we explain in detail what to expect on a psychedelic trip!
The best seeds with the highest yields
Dutch-Headshop has years of experience in cannabis growing. With us you will find only the best cannabis seeds in stock. Feminized cannabis seeds are the standard. In combination with autoflower seeds we make growing your own weed easy for everyone. You can order cannabis seeds per piece to try something new, but also packed per 3 or 5 our cannabis seeds are available.

Weed, stuff, hash, weed, marijuana, hash, pot, cannabis or whatever you call it: here you will find the finest selection of cannabis seeds to grow your own weed. Over the years we have built up a good relationship with the best known producers. Often of Dutch origin. Meet our specially selected cannabis seeds from well-known seed banks such as Dutch Passion, Amsterdam Genetics, Royal Queen Seeds, Barney's Farm, Greenhouse Seeds, Positronics, Humboldt Seeds and Paradise Seeds. Also medicinal cannabis seeds from the likes of CBD Crew are not missing.

Whatever brand you choose, we have the perfect cannabis seed for every grow. For example, do you grow exclusively in the garden? Then our outdoor cannabis seeds are the best choice for you. Or do you just want the strongest weed with the highest THC content? Then take a look at the THC cannabis seeds. We even have a selection of Cannabis Cup Winners and a whole page full of CBD seeds for the medicinal grower. Need help choosing the ideal cannabis seeds for your grow? Use our filters or consult customer service.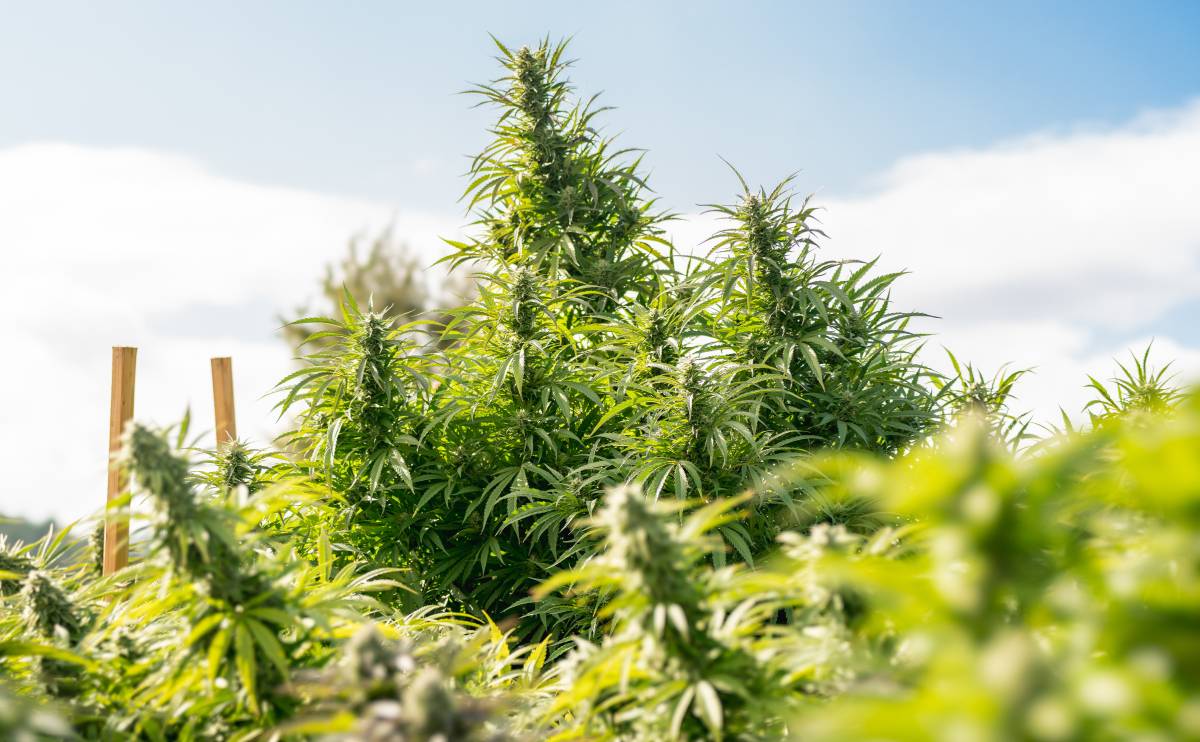 Private label cannabis seeds
The best cannabis seeds are those from our inexpensive house brand: Dutch Headshop Seeds. Our private label cannabis seeds excel when it comes to value for money and are available to everyone. This is the crème de la crème of the most famous seed banks, but without all kinds of marketing costs. Top quality feminized cannabis seeds with the specific characteristics you are looking for in cannabis seeds.

Dutch Headshop Seeds are packaged in a 100% recyclable germination kit. Handy is the transparent window through which you can see the cannabis seeds germinating in the bag. We pack the cannabis seeds with extreme care, avoiding contact with hands. Because our name is attached to it, you don't have to worry about extra marketing costs. We have simply remained ourselves. High quality for a fair price, because growing weed should be possible for everyone.
Fertilizer
Plant nutrition from Plagron, BAC and Advanced Nutrients, among others
In addition to cannabis seeds, you can also buy all kinds of plant food from brands such as Plagron and BAC. You will also find all kinds of growing accessories such as the MiniGrow Grow Cabinet, which make growing your own cannabis plant a little easier. Whether it's standard growth nutrient or bloom nutrient, an effective root stimulator or the best bloom stimulator: we have it all.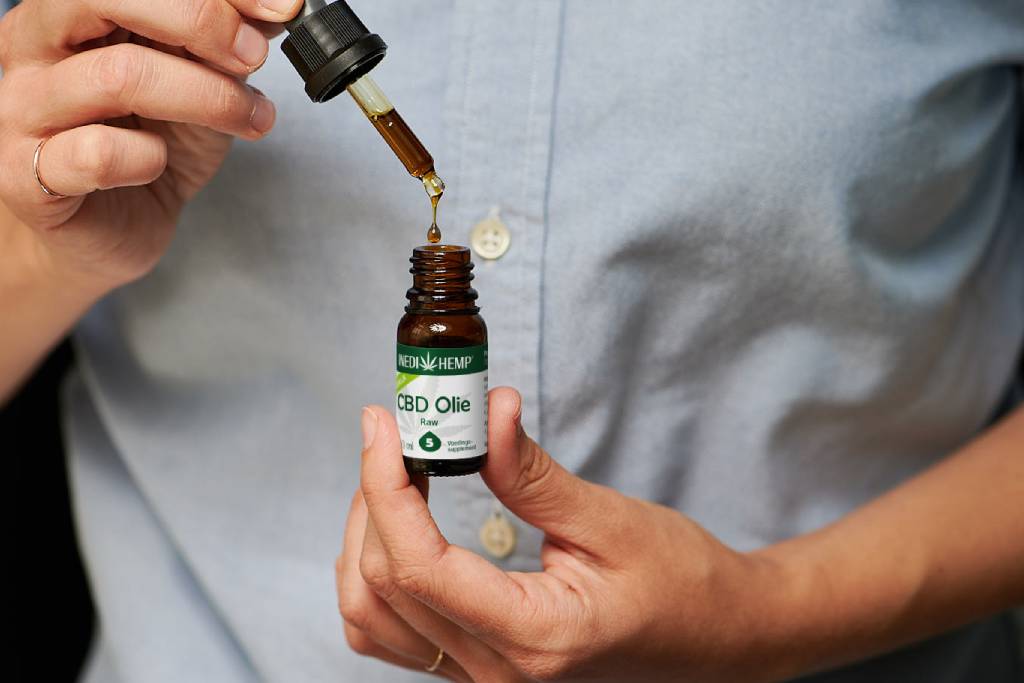 CBD oil
Besides our Seedshop, Headshop and Smartshop, you will also find a richly stocked CBDShop. Here you will find many CBD products from the best brands such as Medihemp, Hemplife and Jacob Hooy. We always have the best CBD oil, CBD capsules and CBD ointment in stock. Want to know something about CBD? Then you can check our blogs or just contact our customer service. You can also go to Hemplife or Medihemp's own website for more information.
Blogs
Fun and informative
We have been able to answer many questions about soft drugs over the years, and we want to share that knowledge with you. How do we do that? We have written interesting blogs on a wide range of topics. Think about blogs about weed, weed growing, vaporizers, CBD, psychedelics like magic mushrooms and magic truffles, instructions for use of our products or smart drugs, for example. Check out our blog page for topics you want to know more about. For example, do you want to know everything about growing weed for beginners or growing magic mushrooms? You can find all about it on our blog.
> 20.000 reviews (9.3)
Service review
Service is a high priority for us. We are proud of the Kiyoh reviews written about us. We greatly appreciate the appreciation of our customers. Our goal? We strive to please our customers with informative blogs, beautiful products and an appropriate solution when things go wrong. Our customer service is there for you Monday through Friday from 9 a.m. to 5 p.m.
This is what our customers say at Kiyoh
Perfect!
Perfect handling of my order. Shipped and received quickly, well packaged and the product was exactly what I was looking for. Super thanks!

Lady , Amsterdam
Friendly contact and fast delivery
After the order, I had a quick phone call regarding payment. 2 days later the order was delivered. Great!

Paul Elburg
Again and again!
I always order my rolling papers there and they are by far the best in price! Delivery super fast and reliable shipping! Again and again! Keep up the good work!

Kay , Remscheid