For a growing number of people, organic means a great deal. In some households it's even either bio or do without it. But for the majority of people, organic is a vague term. What does it actually mean and who supervises it? Get to know our organic products and read why they are also in this environmentally aware category.
What is Organic?
Perhaps the most important question when looking out for organic product is what does 'organic' imply. In this context, we need to differentiate between organic food and other organic products, and also between different certifications. There are several quality marks used in Europe for organic products.
Organic vs Bio
Bio, eco, organic and sustainable. What do they all mean? Products produced in English-speaking countries and labelled organic are thus made organically. They don't have to carry the European Organic Quality Mark but they may do so. In other countries, they're usually labelled as being bio. AT-BIO-301 is one such label, meaning it is organically produced in Austria and certified by the European Union through the SKAL authority. More about that later. The ECO quality mark indicates that a product was sourced from organic agriculture. Ecological means that a product was made in a sustainable manner. Non-food products like detergents that are better for the environment (and therefore for us too), carry a different type of quality mark. Examples of these are: Nordic Ecolabel, EU Ecolabel and Ecocert.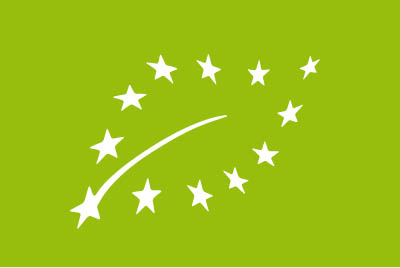 The European Organic Quality Certificate
All products produced in accordance with the EU rules are given the green leaf quality mark. That's the icon that shows you whether a product was produced organically in accordance with strict European standards. Organic products also state which company issued the certificate. In the Netherlands, the SKAL company takes care of supervision and certification on behalf of the government. Examples of other companies and quality marks for organic or sustainable products are: AB from EcoCert, Biogarantie, Demeter, EKO, Bio-Siegel, Naturland, KRAV, Biosuisse and the Soil Association. But there are others as well.
When is there an Organic Quality Certificate?
Many countries have their own (or even several) supervisory organisations. Each organisation has its own standards and control points to determine whether a product can be labelled as organic. You can imagine that it quickly becomes unclear and confusing as to what standards your product meets. This is precisely the reason for the introduction of the European Organic Quality Certificale. With products that bear the recognisable green leaf, you can be sure they meet the requirements laid down by the European Commission. You can read what those requirements are on the EC website.
Is Organic Sustainable?
Some producers go beyond just compliance with the (already) strict requirements set by the European Commission for organic products. For example, by generating in a green manner all the energy consumed by a farm, or by employing socially or otherwise less fortunate people. As regards growing crops organically, the consensus (that scientists agree on) is that it is in fact a more sustainable method of cultivation. That has to do with the following strategic aims of the European Commission:
Responsible use of energy and natural raw materials
The maintenance of biodiversity
The protection of local ecological balance
Improved soil fertility
Water quality management
Sustainable actually implies: with an eye to the future. It is predicted that there will be 10 billion humans living on the planet in 2050. Ask yourself the question: 'If we continue in this manner, will there be enough for our grandchildren?'
Is Organic Healthy?
Organic doesn't necessarily mean it's healthier. We can read that on the Dutch Nutrition Centre's website. An organic pear doesn't always contain more vitamin C than a non-organic pear. It is heavily dependent on the environmental conditions and the variety of pear. Organically approved food and supplements are monitored for food safety which means we can deduce that they are not unhealthy.
But let's take a quick look at a few analysis points during the production of organic Wedihemp CBD oil. Before, during and after cultivation of the hemp, the soil is stringently checked for heavy metals, pesticides and fungicides. Even if the soil is contaminated by external influences, you won't encounter contaminated CBD oil in a bottle of Wedihemp. Because hemp is so versatile, any contaminated hemp can put to use for making rope or building materials. But it definitely won't end up in a couple of drops under your tongue. You can thus be confident that organic CBD oil is safely produced.
Would you like to know more about Wedihemp's production method? Read this interesting article and discover how strict the production of this Austrian CBD oil really is.
Is Organic Better?
In the broadest sense of the word, organic or organic is virtually always better because the product is more strictly controlled by an independent party. Moreover, we have seen that organic agriculture is more sustainable. So don't just think about yourself, but also about the environment in which your children will grow up subsequently.
Our Organic Range
When we say that a product is organic or organic, that product also carries a quality mark. Often that will be the European Organic Quality Certification or it could also be the Soil Association in the case of products from the United Kingdom. In any event, there's no lack of choice. From organic drinks from Taka and Mushrooms4Life. And even our smartshop products may carry a bio quality label. Live it up on our bio page!