About us
In 2001 we started the websites rollmate.nl and rollmate.com where we soon started selling other products besides Rollmates. Because this was successful we launched a new online shop in 2006: Dutch-Headshop.com
With dutch-headshop.com we have the following objectives.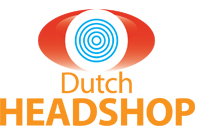 Sale of articles focused on the use of soft drugs.
The items we sell are 100% legal in the Netherlands.
Providing clear information about the products.
Providing an excellent service.
Payment and shipping are always done discreetly.
Sell only to European countries (only ship orders within the EU).
Through these objectives we try to distinguish ourselves from other online stores, where products are sometimes sold without good information and minimal service.
Below our address and other business information:
Address can only be used for returning orders.
Because we have no shop to visit, this is not a visiting address.
Dutch-Headshop Services
Trompet 1715
1967 DB Heemskerk
Netherlands
Available:
Every workday from 9:00 to 21:00 hours
Saturday from 12:00 to 16:00 hours
Bank rek.nr.: 8485075
IBAN: NL55INGB0008485075
Bank BIC: INGBNL2A
COC: 57543208
VAT: NL852626496B01