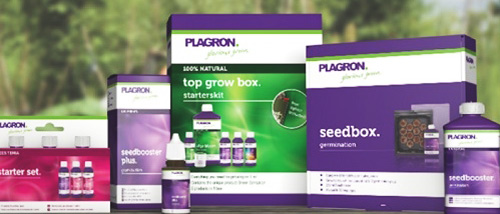 Fertilizer manufacturer Plagron is our home supplier of plant fertilizer. This company started 25 years ago with a small worm farm. By now, the company has grown into a worldwide producer of substrates and fertilizers. Optimizing the product line is priority at Plagron, and they constantly work on this. This way, Plagron wants to ensure that clients will be even more successful in the future with Plagron's products. You are at the right place here for Plagron's marijuana seed fertilizer and we can offer you different products.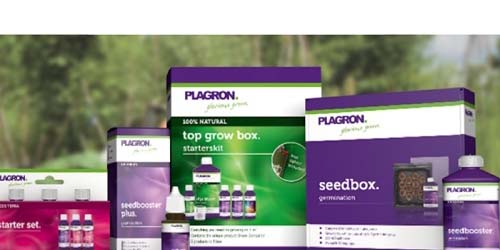 Plagron's history
Plagron started in 1992 as a small worm farm. Meanwhile, it has grown into a company that is known worldwide and stands for high-quality, organic products. Plagron belongs to the top segment of the market, and has a broad range of substrates, fertilizers and additives in its assortment. Plagron is there for everyone, think about the starting grower up to experienced experts. Whether you are looking for the best substrates and fertilizers, or simply want good advice, Plagron is pleased to help you out. They work constantly on the best breeding results. They strive to be the brand used and advised by growers to obtain the best results, now and in the future. The company Plagron is located in Ospel, Limburg.
Product Development
Plagron counts with an in-house Research and Development department. The development of new products takes place here, but also the stringent controls on the quality of all Plagron products. The department directly responds to questions and demands from the market. You may wonder what Plagron actually stands for. What follows is an overview:
They stand for high quality products of a constant composition
Furthermore, the products have been certified by independent institutions
Most Plagron products are CE certified (Conformité Européenne, in compliance with European regulation)
Furthermore, all products comply with CE regulations 889/2008 and 2003/2003
Organic Plagron products are certified by Control Union
The substrates are in part RHP certified
The Plagon products can be recognized by a CU or RHP logo
All certified products also come with a test report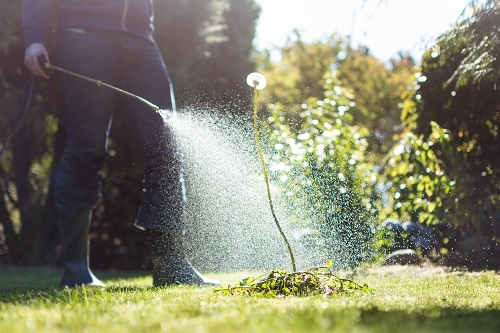 What are Plagron's top products?
All fertilizers we sell is focused on cannabis plants, but it can also be used in other sectors. When you use the fertilizer, you keep your plants healthy and it can also increase yields. You need to apply the fertilizer in a certain phase. For example, there is a special Plagron plant fertilizer for the blooming phase and the growth phase. On our website you'll find links for the products so you can revise the fertilizer scheme. This way, we hope to provide you with the most correct and valuable information. Whether you are a beginner or an experienced grower, in both cases you are at the right place at Plagron. Because you can find substrates, but also base fertilizer and additives to make a success of every cultivation. You can buy the following Plagron top products here: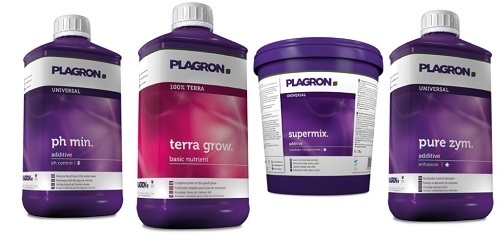 Plagron's Top Grow Box Terra
This product is a box with everything you need for optimal fertilizing of a good 1 m2 in plants, growing in the soil. This box consists of:
Terra Bloom (1 litre)
Terra Grow (100 ml)
Power Roots (100 ml)
Pure Enzym (100 ml)
Measuring cup (1 ml to 25 ml)
Plagron lighter
Leaflet with growing schedule
Plagron Alga Bloom
Plagron Alga Bloom is specially made for those hobby growers and small cultivators who go for good quality. The Plagron Alga line is completely organic. Furthermore, it is a high-value fertilizer line with adapted fertilizer components and additions. It is meant for the blooming phase of the plant, and contains a carefully weighted balance of nitrogen, phosphates and potassium.
Plagron's Terra Bloom
Another product you cannot miss in your inventory, is Plagron's Terra Bloom. A liquid and strongly concentrated biomineral base fertilizer, which you use in the plant's blooming phase. Especially developed for cultivation in soil.
Starter Kits from Plagron
To make cultivation even more attractive and easier for novice growers, Plagron has another two complete Starter Kits in its range. The Starter Kit Natural and the Starter Kit Terra contain all the products you need for cultivating 1 cannabis plant. A must for any hobbyist or beginner.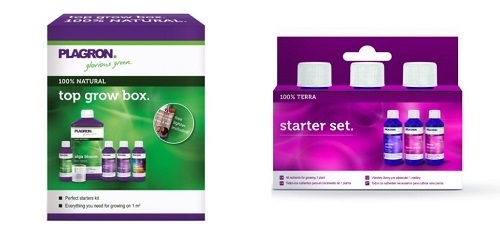 Would you like to know more about a specific product? Or do you just want to see what plant feed products we have in our range altogether? If so, check out our weed feed category. If you still have any questions about the feed from Plagron, you can always get in touch with us. We're ready and waiting to answer any questions about the weed feed from Plagron.