Which CBD products are available in our shop?
Cannabidiol from hemp or Cannabis Sativa proves to be very valuable for humans and animals. More and more CBD products appear on the market and also in our Health Shop. It is possible that, as a consumer, you cannot see the wood for the trees, therefore this summary.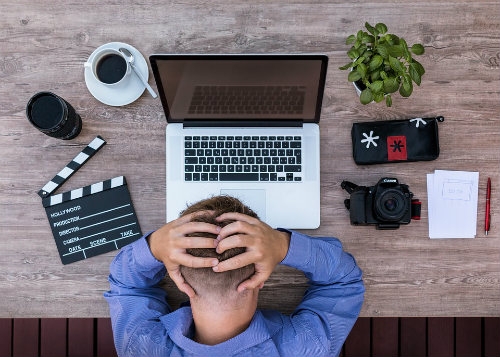 There is a lot of choice in CBD products
Which CBD product is best to use depends on many factors. Tastes differ and everybody has certain expectations about what a CBD product can do for him or her.
Differences in CBD concentration
The largest differences in our CBD products are the CBD concentration and the way to consume it. For oral use there are many different types of CBD oils, capsules and pastes. The creams and ointments are meant for skin-care. Of course, the various forms of application can also be combined with each other.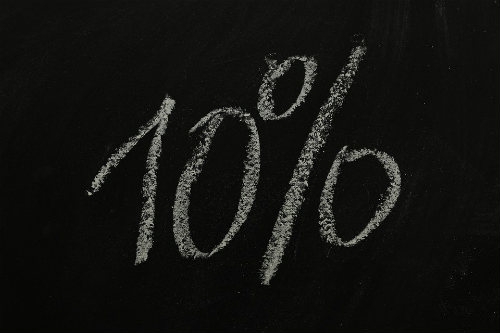 CBD-A(cbd-acid)
Apart from CBD, you hear more and more about CBD-acid (CBDA) nowadays. CBD-acid is an acid form of CBD. Both cannabinoids complement each other which makes that a product with both these ingredients is even more effective.
Endo en phytocannabinoids.
Each mammal, including humans, also have an endocannabinoid system. Endo stands for endogenous. It operates as a signaler and controls all kinds of important processes in the body. Such as, the production of hormones and proteins. Our endocannabinoid system also controls our immune system, the organs, how we feel and what we think.
Cannabinoids
Furthermore, cannabinoids are only present as phytocannabinoids in cannabis plants. These are practically the same substances that are produced by the body of the human or animal itself. This explains the effective medicinal effect of cannabis and CBD – CBDA.
CBD Oil or Golyoli
CBD oil, which is also known by the name of Golyoli, is made in different strengths (CBD concentrations) and by different producers. Some producers choose for organic olive oil or sun flower oil as a base, others make use of the healthy benefits of hemp seed oil.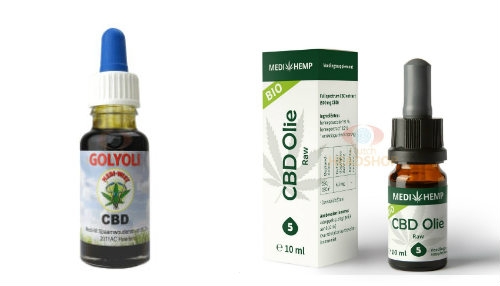 Legal
CBD oil is taken up orally (under the tongue) through the oral mucosa. The doses are always the recommended doses to start with. Depending on one's need you can increase or reduce drop by drop.
Converting CBD concentration to mg
For all our CBD and CBDA products, we converted the concentration of CBD-CBDA to mg. For example: one bottle of CBD oil is 10 ml and contains 1% CBD. Thus, the CBD concentration is 100 mg per 10 ml. A bottle of 10 ml CBD oil is about 200 drops. 100 mg CBD divided by 200 is 0.5 mg per drop.
Some CBD products & manufacturers:


CBD Oil Raw
Content: 10 ml / 30 ml
Base: organic hemp seed oil
CBD/ CBDA content: 2,5% / 5% / 10% / 18%
CBD Oil Pure
Content: 10 ml / 30 ml
Base: organic hemp seed oil
CBD content: 2,5% / 5% / 10%

CBD Olive oil
Inhoud: 10 ml
Base: Olive oil
CBD/CBDA content: 6% (±280mg CBD en ±320mg CBDA)
CBG Oil
Content: 10 ml
Base: organic hemp seed oil
CBG content: 5%
CBD Capsules Raw
Content: 30 capsules
Base: organic hemp seed oil
CBD content: ±25mg CBD en CBDA per capsule
Hemp seed oil Plus
Hemp seed oil Plus is a healthy complement to our diet because of its unique combination. It contains essential ingredients for our health such as Omega 3 and 6, Gamma Linolzuur (GLA) which supports our immune system and is also present in breast milk. Hemp seed oil can provide relieve and can have a preventive function for various syndromes and symptoms. Hemp seed oil Plus is complemented with extra CBD and gives a base of CBD when used daily so you can use less Golyoli or CBD oil.

Use: 1 teaspoon a day.
Available in 100 ml or 250 ml.
100 ml Hemp seed oil Plus contains 50 tea spoons of oil.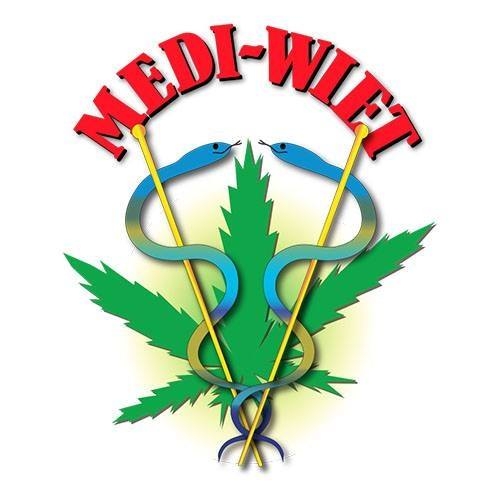 CBD Oil (Golyoli)
Content: 10 ml
Base: organic olive oil
CBD content: 2.1% from what 0,5% CBDA
Use: 3x a day 1-2 drops
CBD cream
For skin problems with itching or swelling, CBD cream or ointment can be used effectively. Because of the skin-friendly composition the skin will also be hydrated and nurtured. This results in a healthy, smooth and uniform skin. The composition of CBD Cream Medi-wiet:
CBD extract
Olive oil
Hemp seed oil
Beeswax
Yolk
Mullein
CBD Hemp Seed Oil
Content: 10 ml / 30 ml / 50 ml
Base: organic hemp seed oil
CBD content: 5%
Use: 3 x a day 1-2 drops

Endoca CBD and CBDA Oil
Content: 10 ml
Base: organic raw hemp oil with more than 80 different phytocannabinoids
CBD content: > 3% = (300 mg)
Use: Take max 1 ml (15 drops) daily under the tongue, 1 to 2 times a day. Swallow after 1 minute.
Endoca CBD Paste Raw
Content: 10 gr
Base: Organic pure raw hemp oil with more than 80 different phytocannabinoids
CBD content: 20% = (2000 mg)
Use: Take in 0.5 ml under the tongue, swallow after 1 minute. One dosage of 0.5 ml contains 100 mg CBD and CBDA.
CBD Oil Cannapower
Content: 10 ml
Base: natural hemp oil
CBD content: 5%