CBD oil Wiki 15 Frequently Asked Questions about CBD Oil
CBD oil is made of the hemp plant and is legal in most European countries. The oil is used as a food supplement and many people benefit from this product. Because there are many questions about CBD oil, we have put together the most frequently asked questions. More....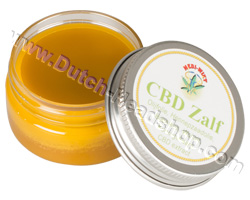 Manual CBD Oil products
We write this article because not all CBD products contain a leaflet or manual. This is a general manual for products with CBD. Before you use CBD always read the instructions on the package and on the website of the producer or retailer. We do not give medical advices and we therefore always recommend to discuss the use of CBD with your general practitioner. More....
CBD seeds, the differences
Ever more cannabis types are developed that have specific medicinal properties. Also more and more people discover the wholesome properties of marijuana and cannabis seeds. Many people who decide to use medicinal marijuana never used marijuana before, or never produced marijuana before. More....
CBD Oil for humans and animals
Also for animals CBD can improve the quality of life. Not only humans, but also mammals, fish and mollusks have an endo cannabinoid system. This system responses to cannabinoids with the CB1 and CB2 receptors. The body also produces cannabinoids itself to activate this system. This neurotransmitter is called Anandamine, which means bliss. More....
The effect of CBDa
This is an article about the effect of CBDa, an acid form of Cannabidiol, better known as CBD. THC and CBD are currently the best known cannabinoids that make the wholesome and recreational effect of the cannabis plant possible. THC (Tetrahydrocannabinol) is responsible for especially the mind-expanding and psychoactive effects of marijuana. More....
The top 5 CBD products
To help to make the right choice which CBD product best fits you, we made an overview of the top 5 CBD products. We selected different products that all are consumed in a different way. So it's easier to choose which CBD product best fits your needs. More....
What is the effect of THC and CBD?
Tetrahydrocannabinol and Cannabidiol. THC and CBD are 2 of the most well known and scientifically researched cannabinoids of the Cannabis or hemp plant family. Cannabinoids are aromatic compounds in a sticky resin that are secreted by the trichomes of a Cannabis or marihuana plant. The resin also contains terpenes, which provide Cannabis its characteristic smell. More....
CBD Oil - Dogs and cats with signs of skin diseases
Of all health problems that occur in animals, skin and coat problems are the most frequent. Almost 20% of the dogs suffer from itching, excessive hair loss, eczema or allergy. More....