Autoflower marijuana strains have a lot to offer and quickly gain popularity. In 2003, the first strains came on the market such as the LowRyder. Today, there are so many Autoflower strains on the market which rises the question: Which autoflower seeds are the best for me to buy?
Autoflowers advantages
The advantages of autoflowers are clear. The plant rapidly develops, from seed to harvestable buds, independent of the amount of sunlight hours the plant receives. This way, an autoflower is not so difficult to cultivate and thus also suitable for the unexperienced grower.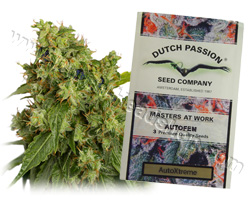 Because of the fast development of the plant you can obtain several harvests in a year both indoors and outdoors. And, both indoors and outdoors the plant doesn't attract much attention as the plant's size stays rather small. Even the Haze strains rarely grow bigger than 1.20 m.
Harvest of autoflowers
Through careful selection, the characteristics of Indica and Sativa strains are preserved in combination with the factor of automatic flowering. The modern autoflowers produce reasonable harvests in 10 to 12 weeks time. Compared to a normal marijuana plant, an autoflower provides less weight on the buds, yet in comparison with the time that a normal strain needs to be harvestable, the quick development process of the autoflower compensates a lot.
Indoors or outdoors
Indoors you best grow an autoflower under a light regime of 18 to 20 hours light and 4 to 6 hours of darkness. Here you directly see the advantage if you grow in the winter; the growing room stays at the right temperature so only during the dark hours you need to warm up the room.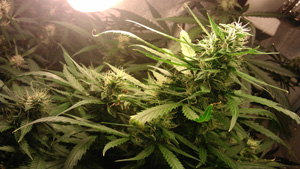 Outdoors you'd better wait till end of May, beginning of June before you let the seeds germinate. This way they start with nice weather and suitable temperatures and sufficient hours of sunlight during their short growth and flower cycle. If you, after a couple of weeks, sow some extra seeds you can take advantage from 2 harvests in one summer.
Influences of Ruderalis
Because of the the influences of Ruderalis, which are responsible for the autoflower properties, the autoflower are also very resistant to cold days. Autoflowers suffer less from teasing insects than a regular cannabis strain.
The autoflower strains
The development of autoflowers in 2003 started with plants that grew to a small size, such as the LowRyder and EasyRyder. Nowadays, most of the big names are also available.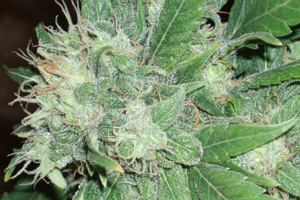 Even well-known strains such as White Widow, Jack Herer, Northernlight, Blue Berry and Lemon Skunk are available at the Dutch Head Shop under Private Label. Leading seed breeders such as Dutch Passion, Positronics and Greenhouse also developed new, modern autoflowers strains. The characteristics of these new autoflower strains are improved generation by generation. More and more characteristics such as a larger yield or sufficient CBD next to THC are being selected.
Private Label seeds
As mentioned earlier, the popular classic strains are also available under Private label (house brand). The advantage is that these seeds are at least as good as the prominent brands but much friendlier priced. If you have difficulties to choose, or you don't want to buy more than 5 seeds, then there is a mix pack that contains all autoflowers strains.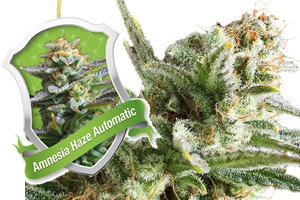 Royal Queen Seeds
Royal Queen Seeds has a number of proven autoflower strains in its product assortment that are easy to cultivate, such as Easy Bud, Quick One, Royal automatic and not to forget the Royal Dwarf which once was Cup Winner. These strains from Royal Queen Autoflower Seeds need about 9 weeks for their whole cycle, the Royal Dwarf is the one that can bring the biggest yield.
Dutch Passion
Dutch Passion has developed the following strains, AutoXtreme, StarRyder and Think Different which are known about their above-average yields. AutoXtreme is the result of a cooperation project with Spanish Dinafem Seeds. In contrast to the StarRyder and Think Different that both need about 9 weeks to grow from seed to harvest, the AutoXtreme needs about 12 weeks. However, the extra patience is rewarded by the expected (high) yields.
Positronics
Positronics is a fusion of the Dutch pioneers with a Spanish seed bank. The name is derived from the first real shop in Amsterdam that dedicated itself to the ideological homegrowing of cannabis. Apart from the medicinal seeds with a high CBD content, Positronics brought several autoflower variants on the market. These autoflower strains deliver a high yield after 9 to 10 weeks. Next to the Jack Diesel Express, this brand also has a real Haze strain, the Northern Haze Express. This Northern Haze Express only needs 75 to 80 days to be harvestable; this is very short for a Haze variant. Just like all Haze strains, this variety can grow very huge with many branches.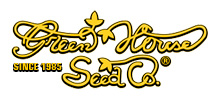 Greenhouse seeds
Greenhouse seeds is especially famous for their transcendent Big Bang that is also available in autoflower variant. Big Bang became known through James Burton who promoted this strain for its medicinal properties. Especially the positive effects in pain relieve of this Big Bang are striking. The Big Bang is an extremely strong strain that can provide good yields.
Little Cheese from Barney's Farm
Another long-known strain that, through the combination of THC and CBD, also has medicinal properties, is Little Cheese from Barney's Farm. Little Cheese is very suitable for Guerilla cultivation due to its small size.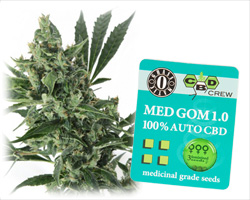 Med Gom 1.0 autoflower
Ultimately, if you are really looking for a high amount of CBD combined with a good amount of THC, then the Med Gom 1.0 autoflower might be what you are looking for. Med Gom 1.0 autoflower is developed by CBD Crew together with Grass O Matic. This strain is very quick with an expected cycle of only 65 days. With a minimum of 6% CBD content and 5% THC content. Yet, depending on growth circumstances these relations can raise to 15% CBD and 10% THC even.
Due to the speed of development of an autoflower but also because an autoflower will flower spontaneously after 3 to 4 weeks, we advise to not let an autoflower grow in advance. Preferably, you put the germinated seed in a pot that will serve for the whole cycle of the plant. Small strains can be cultivated in an 11 liter pot, for strains that grow bigger such as the Northern Haze Express we advice to select a bigger pot size (20 ltr). For growing outdoors pots also start with a content of 20 ltr. In general, autoflowers have a lower nutritional need than regular marijuana strains. Often, a root stimulator is sufficient in the growth period, just increase the flower nutrition steadily. It is also possible to make use of a flower booster such as Green Sensation in the flowering period.