The winter period has already begun for a while and that automatically means the end of the outdoor growing season. However, die-hard weed growers don't believe in standing still in the autumn and winter. They have probably already made the transition from outside to inside. The necessary items for indoor cultivation have been brought out of storage again but the weed seeds have yet to be obtained. This is the time when we are regularly asked by growers which are the best seeds for them to buy. We have therefore listed a number of weed seeds that are good for successful indoor growing.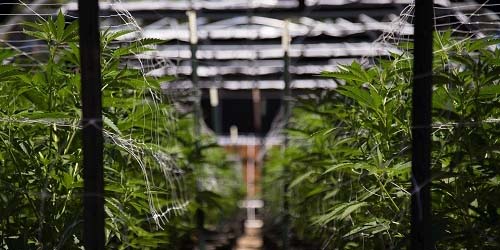 What do you have to do for Cultivating Weed Indoors?
Before giving you tips for a number of seeds for indoor cultivation, first a few words about what you have to do to grow weed indoors. First of all, we should emphasize that you are not allowed to grow weed indoors. Yet the chances of getting caught are less than when you grow outside simply because those around you can more easily smell and see the weed plants.
If you do cultivate indoors, be aware that you have to organize more than just the weed seeds, potting compost and flower pots. The costs of all this can also be off-putting initially. We would emphasize 'initially' because the purchase of equipment is a one-off investment. Don't forget that installing everything also involves some cost. Once it's all set up though, you can use the grow tent, lamps and fans for multiple cultivation cycles. In other words, the second cultivation cycle is a lot cheaper than the first one. The second cultivation will be mainly about energy costs. Of course, there could be other costs as well. For example, there's the replacement of your carbon filters or the purchase of plant feed to give the crop an extra boost.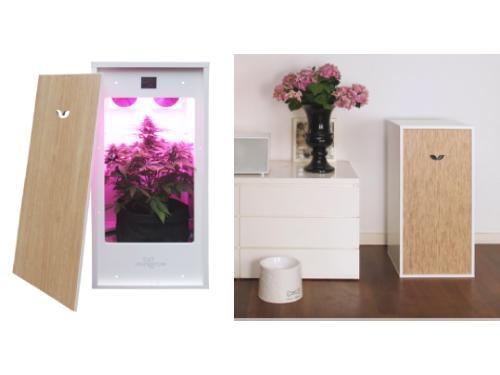 Autoflower
Autoflowers are known for coming into flower on their own and being modest in size. We can therefore assume that you would like to have an autoflower in your grow tent. There are plenty of autoflowers that can be grown indoors but there is one in particular we want to mention. The Auto Amnesia Haze and indoor cultivation is a marriage made in heaven. This variety needs a constant warm climate and thus there's a good chance that it will fail outdoors thanks to the changeable weather conditions in the Netherlands. In a grow tent, or preferably a growing cabinet, the plant will feel really at home. It will thank you for the good conditions by rewarding you with a high yield.
CBD Weed Seeds
If you filter our all weed seeds category page on weed seeds particularly suited to indoor and greenhouse cultivation, you'll probably notice that the majority are CBD weed seeds. That is good news for the weed smokers who require medicinal weed. Growing CBD weed seeds means you have plants with a high CDB percentage as well as THC. As a result you will benefit from multiple cannabinoids when smoking a joint. Brands like CBD Crew and Dutch Passion have a number of weed seeds which do well in indoor cultivation in any case.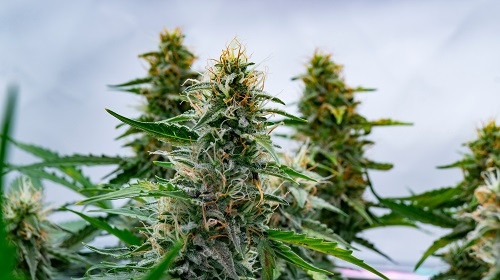 Other Weed Seeds for Indoor Cultivation
Would you prefer weed where the THC dominates? Is growing an autoflower not for you? Naturally, there are a number of other weed plants which prefer to be under a tent rather than out in the fresh air. Get utterly stoned and completely out of it with Night Queen or Hawaiian Snow. These weed varieties have a THC percentage of around 20%. Prefer to take things a bit easier? In that case, the most logical option is Skunk #11.
Are other Weed Seeds not Suitable for Indoor Cultivation?
Numerous weed seeds not discussed in this blog can be cultivated indoors. However, they won't do as well as those which we have mentioned above. So, as you can see once more, it's not just nature that determines how the plant grows and flowers. Weed seeds can feel completely at home in a grow tent with good LED lamps and ventilation.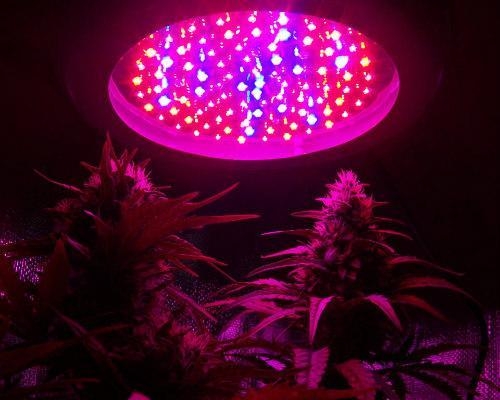 Prepare Yourself Properly in Advance
Check everything out before you start indoor cultivation. Every grower wants to get the maximum out of what they grow, and you'll be really upset if your harvest fails after you've incurred the costs of indoor cultivation. You may have a really great set of equipment but the choice of weed seeds is at least as important. Well begun is half done!