When it comes to using a vaporizer people immediately think of vaping weed or hash. Quite logical because this is mostly what vaporizers are used for. Certainly in the last few years vaporizers have become extremely popular and are selling like hotcakes. Many weed or hash users see the vaporizer as a healthy replacement for their joint. A valid choice because vaping is less harmful than smoking. However, a vaporizer is not just intended for weed or hash. People who do not need the effects of those substances can also use a vaporizer. There are plenty of other herbs for vaporizers. We will tell you more about them in this article.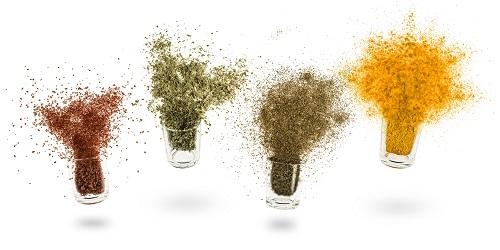 Surplus of Vaporizer Herbs
There might be a time when you get fed up with being stoned or high. But that will leave you with an expensive vaporizer somewhere in your house. It would be a waste if you could no longer use this simply because you've stopped using weed and hash. Well, you don't need to worry about this because there are plenty of other herbs with which to fill your vaporizer. Lots of people are unaware that you can vape no end of other herbs in a vaporizer. So many, indeed, that our editorship has difficulty remembering all the vaporizer herbs. Understandable, really, because many herbs were already in use before we were even born.
Use of Degummed Hemp Fibre
Vaporizer herbs and extracts can be very fine. So fine that grains can fall through the bottom of the herb chamber. Because of that, use a bit of Vape Wool so it doesn't happen. What's more, using this ungummed hemp fibre will save you a lot of trouble when you clean your vaporizer! Even if your vaporizer have a wax or concentrates chamber it's still a good idea to use Vape Wool.
Where Do Vaporizer Herbs Come From?
Many vaporizer herbs have a rich history. Although most of these herbs are less well-known in the Netherlands, they have been consumed in other countries for many years. In continents like Asia, Africa and South America, indigenous tribes made use of these herbs for all kinds of reasons. Peoples like the Aztecs, Incas and Mayas saw them mainly as stimulants. In some cases herbs were useful as medicines. Many years later, it was realised in Europe as well that herbs can be used for all kinds of purposes.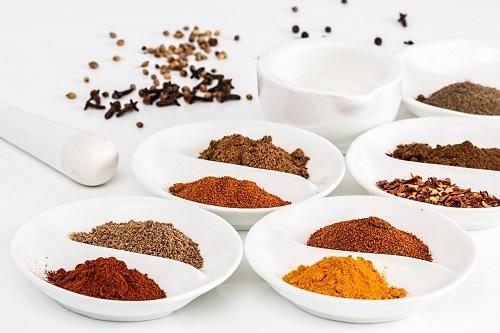 Effects and Vaping Temperatures for Vaporizer Herbs
Vaporizer herbs can have a very wide range of effects. From a feeling of calm to extreme euphoria, vaporizer herbs can take you in all directions. Some have one specific effect, while other herbs have several properties. Would you like to try tripping once? That's really possible with a vaporizer. Trip herbs like Blue Lotus, Syrian Rue and Morning Glory can produce hallucinations when used and give you the experience of a different reality. Morning Glory contains the powerful, psychedelic substance LSA and Syrian Rue has a high percentage of MAO inhibitors like harmine and harmaline. Not much is known about the constituents of blue lotus but psychonauts around the world are accumulating a nice lot of anecdotal evidence. You might possibly need a bit more of this relaxing plant to allow you to see visions.
Naturally, you want the herbs to give you an optimal effect. And for this, you need to make sure that the vaping temperature is set correctly. The ideal temperature for vaping is different for each herb. Vaping temperatures vary from 125°C to 195°C. The ideal temperature for each herb and its associated effects are shown below.
Herb

Effect

Vaping Temperature

Blue Lotus

narcotic, euphoria (lightly hallucinogenic at high dosage)

125°C

Red Lotus

narcotic, euphoria, stimulates dreaming, comforting

125°C

Sage

focus, alertness and memory (nootropic), elevated mood

125°C

Wild Lettuce

comforting, sleep-inducing, for the health

125°C

Rosemary

for the health, calms the body

125°C

Lavender

sleep-inducing, for the health, comforting

130°C

Eucalyptus

for the health, comforting, fine taste

130°C

Mint

well-suited to beginners, for the health, wonderful taste

130°C

Lemon Balm

stimulates memory (nootropic), calms stomach, elevated mood

142°C

St. John's Wort

elevated mood, 

150°C

Mugwort

stimulates dreaming, sleep-inducing

150°C

Syrian Rue

powerful MAO inhibitor, hallucinogenic

150°C

Thyme

for the health

150°C

Passion Flower

comforting and sleep-inducing and physically calming

154°C

Ephedra

stimulating, enhances focus and alertness but also heart palpitations

175°C

Guarana

stimulating

175°C

Marihuanilla

relaxing and lightly narcotic

175°C

Green Tea

relaxing, lightly stimulating

190°C

Damiana

aphrodisiac

190°C

Chamomile

comforting

190°C

Maca

lightly aphrodisiac, elevated mood, alertness and memory (nootropic)

190°C

Morning Glory

hallucinogenic

195°C

Muira Puama

aphrodisiac

195°C

Dream Herb (Calea Zacatechici)

stimulates dreaming

195°C

Mulungu

comforting, sleep-inducing

195°C

Valerian

a

comforting

195°C
Which Herbs resemble Weed and Hash the most? 
It's difficult to say which of the above herbs most closely resemble hash and weed. After all, weed and hash also have several effects. Depending on which variety you smoke, or in this case vape, the effect is on the body or the mind. If you are used to a weed variety that works to calm and relax, then herbs such as Mulungu and Marihuanilla are the best matching herbs. But for weed varieties that induce an elevated mood or feelings of euphoria, then it makes more sense to choose St. John's Wort, Guarana or Blue Lotus. 
Do I necessarily Need a Vaporizer for Herbs?
It's not absolutely essential to buy a vaporizer for use with herbs. In many cases you can use the vaporizer herbs in a different way. For example, you can brew tea and sometimes the herbs can be smoked. But if you decide on vaping, then take a look at which vaporizer would suit you best.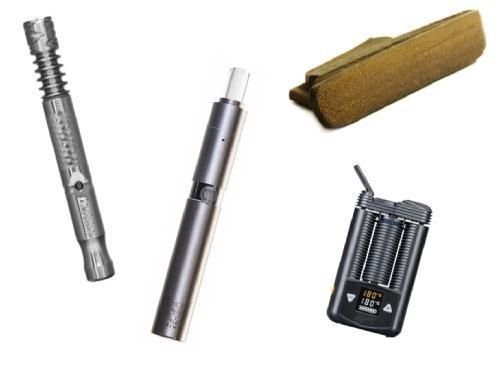 Which Herbs Will You Choose?
Finding it difficult to make the right choice between all these herbs? First, think carefully about what you need. Naturally, the choice will be dictated by that. Then make a selection from the above table and get more information on the product page for the specific herb that you are interested in. Order your favourite herbs and enjoy the overwhelming tastes and effects!