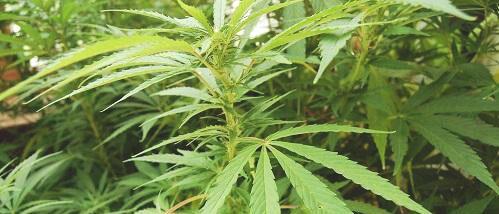 Would you like to have a couple of weed plants in your garden but simply have no idea how and where to start? Then this is your chance to start growing a cannabis plant. We will help get you going in this blog. Follow these 8 steps and you will know what to expect as a novice grower.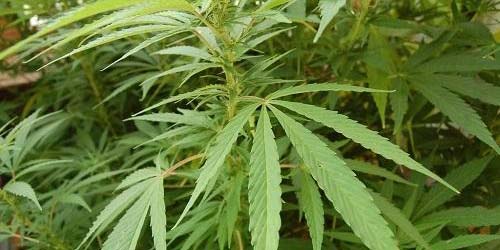 Let's be honest: growing a couple of weed plants is really nowhere near as difficult as you might think. Experienced growers probably think differently but everyone started off on this basis. Nonetheless, it's always the case for growing weed: easy to start off - challenging to be really good at it. In this step-by-step plan we concentrate on cannabis in the garden. It doesn't get easier than this!
The following 8 steps are intended to give you an idea of what is involved in growing your own cannabis plant. We will tell you about the legislation regarding growing cannabis, the period in which you can grow outside, the first phases of the cultivation, essential materials and the correct care. If, after reading these 8 steps, you want to delve further into the material, take a look at our comprehensive guide to growing cannabis for beginners. We have one for indoor weed and one for outdoor weed. Here we explain in detail what you need to do to grow good quality weed. Use this article as an introduction and one of the below for reference.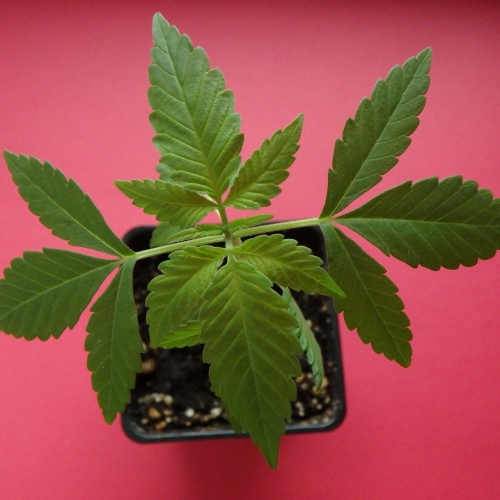 1. Take the Cultivation Period into Account
It might be obvious but before you start you must first of all take into account when to start growing. Autumn and winter are not suitable periods for starting outdoor cultivation. Cannabis plants need warmth, sunlight and long days. Consequently, you cannot grow them in the winter period. The so-called growing season for weed plants is between April and October. During these months you can grow weed outdoors. Make sure you start in good time because it's not sensible to begin growing in September or October. Weed plants need time for the flower buds which contain the weed to appear so we recommend starting in April, May, or by the latest in June.
2. Think of a Nice Spot for your Weed Plants
Before starting, there is one other aspect you need to think about. It's important to find a suitable location for your weed plants. Do you have a house with a garden or an apartment with a balcony? If so you can calmly proceed immediately to the next step. In a garden you are bound to have enough room for a number of plants. But do you live in a house with no outdoor space? Then it's more difficult. It is of course possible to place your weed plants in front of the window but that's far from ideal. Weed plants need a lot of sunlight and consequently the location is an important cultivational aspect.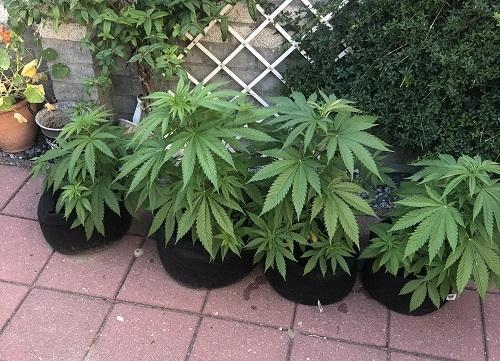 A nice spot in the garden for a number of weed plants.
3. How many Cannabis Plants may I Have?
This is a frequently asked question. How many cannabis plants am I allowed in the Netherlands? We encourage everyone to cultivate in a legal way and not break the law. And there are of course rules associated with the cultivation of weed. As far as the rules are concerned, get to know the tolerance policy. This allows you to have a maximum of 5 cannabis plants.
Be aware that if you cause trouble in any way that your plants and/or your harvest can be confiscated by the police. That applies even in the case of just one plant. But if you keep it on a small scale and don't get into professional growing, then it's highly unlikely that you'll be prosecuted. The tolerance policy is a bit of a grey area. But we have to respect it (for the time being) in the Netherlands. So don't exceed this number and stay out of trouble.
Watch out! Do you live in a (social) rental home? Then different rules often apply. Most leases state that growing cannabis is strictly prohibited. Are you doing it anyway? In the worst case, you can be evicted from your home, receive a hefty fine and get a criminal record.
4. Choose your Cannabis Seeds
That's enough thinking about it. It's now time to start. It goes without saying that you start by buying some cannabis seeds. The purchase of weed seeds is an important step for the novice grower. There are many different varieties of weed seeds and some of them are really for people with green fingers. But, on the other hand, there are also weed seeds which are exactly suited to growers who are just starting out.
The weed seeds in this selection are specially for beginners. We can honestly recommend you choose one of the autoflowers in this selection for your first go. Autoflowers are recognised as being easy-to-grow plants for which you don't need much experience. The word says it all, really. The plant goes into flower automatically. You don't have to worry too much about the exact period in which you plant your seedling.
5. Purchasing equipment
Do you want to buy everything you need right away? Then choose the Dutch-Headshop Grow Bucket. Breathable pot, potting soil, cannabis nutrition, germination kit, scissors and a whole mountain of Dutch-Headshop goodies and even two seeds of your choice. We are a little proud of our Grow Bucket, because this way you immediately have everything you need to get started with growing weed. Perfect for beginners!
When you order weed seeds at Dutch Headshop, they are delivered very fast. But you can get organised in the meantime. For cultivating weed plants, you need in any case flower pots and potting soil. You may have these necessities already at home but there's a good chance that you'll have to buy them. Not an expensive investment at all, but something you need to organise nevertheless. So that as soon as your seeds arrive, you have everything to hand to start growing. In addition to flower pots and potting soil, there are many more growing accessories that can help you grow your cannabis plant.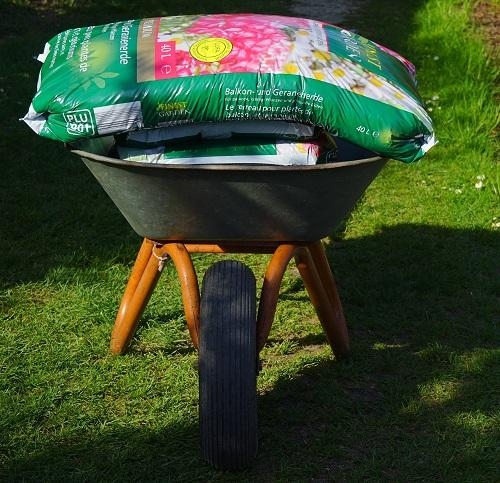 Get a couple of large bags of potting soil at home before you start to cultivate.
6. Germinating Weed Plants
Now that your weed seeds have arrived, you can start to germinate them. This too is not rocket science. You can even do it in several different ways. We have produced different blogs in which we explain separately the germination of weed seeds. When you order our weed seeds, they are supplied together with containers with cotton pads which you can use to germinate the weed seeds within 3 to 7 days. Would you rather use another method? In that case, followthis simple step-by-step plan with instructions to germinate your weed seeds. Or read one of the many blogs on this topic.
7. Starting to Cultivate Cannabis
After your weed seeds have germinated, the real work can begin. Fill the flower pots with potting soil and put 1 germinated seed per pot in the soil. You do this by sticking your index finger a couple of centimetres into the soil and then placing the seed carefully with the root down in the hole you've made. Then cover up the hole and wait for the plant to appear above the soil. Don't panic if you don't see anything for the first few days. It can take up to a week before you see the first bit of 'green wonder' appear. Did you succeed? Then continue growing weed according to the manuals for indoor weed or outdoor weed.
8. Looking after your Weed Plants
After planting your weed seeds you may think that you've done everything but you have to look after them. Although Mother Nature does half the work, you have to look after the weed plants once a day in any case. The tasks involved are really very simple: watch out for leaf problems and give them water! For weed plants a lot of plant feed, or cannabis fertilizer is also necessary. You can order all kinds of fertilzers here. We might be making it a bit complicated now but if you read through our extensive product information carefully it will turn out OK.
Using this step-by-step plan, you'll hopefully be able to start to confidently cultivate your own weed plants. Before you know it, you'll be an experienced grower and will be wanting a grow tent and equipment. Would you like to read more about growing cannabis? Then click through to other articles about growing cannabis. Lots of luck and enjoy!