Dutch Passion has been developing, upgrading, producing and selling cannabis seeds since 1987; it was one of the first Dutch cannabis seed companies.
Major breakthrough
In 1998, Dutch Passion made a major breakthrough in cannabis seed technology through the development of feminized cannabis seeds. Under appropriate growing conditions, only female plants are developed from these "feminized seeds".
Dutch Passion leading role
Thanks to the satisfaction of our customers, Dutch Passion has a leading position in the European cannabis seed sale. We supply our seeds to over 1000 headshops and seedshops in Europe.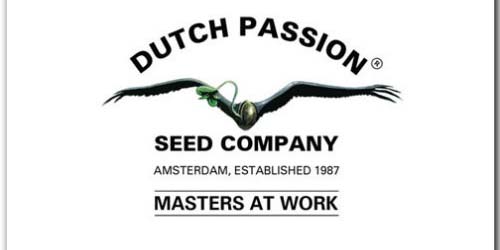 Genetic masters
The basis of our success lies in the genetic control that we have over our strains, and the constant influx of new genetics which we source from all over the world. Improving our seed stock is a high priority for us. In addition, we pay special attention to the ripeness, size and germination (± 95%) of our seeds, as well as to the genetics of our cannabis seed varieties.
Premium quality "feminized" cannabis seeds.
Dutch Passion is doing its best to provide you now, and in the future, with premium quality "feminized" cannabis seeds. All Dutch Passion Seeds can be found HERE.