Not every cannabis plant is the same. You can tell that from the huge diversity sold in the coffee shops. It's natural that not every cannabis plant is the same. That sounds logical but when you're growing medicinal weed yourself in the end it's not only about the weed variety. Do you want to grow weed indoors or outdoors? Do you need CBD to help you or just THC? In this blog we introduce you to our favourite weed seeds for medicinal use.
The Importance of CBD in Medicinal Weed
People talk about weed in terms of getting high (mental effect) or stoned (physical effect). You probably already know that THC is responsible for this. But there are a lot of other substances in this plant which make an important contribution to the medicinal use of weed.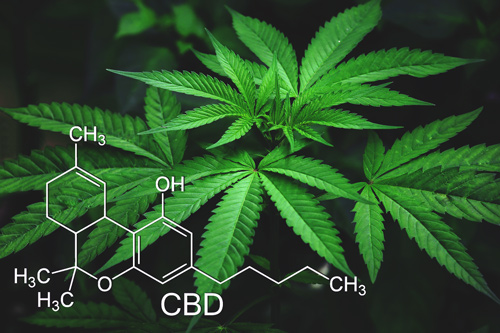 CBD is the main non-psychoactive cannabinoid in weed. CBD even reduces the psychoactive effect of THC. In other words: you get less high or stoned from weed which contains a relatively high proportion of CBD in relation to THC. CBD-rich weed is ideal if you want to keep a clear head or you want to smoke or vape weed during the day.
CBD Medicinal Weed for Indoor Growing: Medical Marijuana Genetics Candida CD-1
When selecting a CBD weed seed, we look firstly at the percentage of CBD in the weed. But that's not the whole story. We want the THC percentage to stay low so that you don't get high or stoned. Medical Marijuana Genetics has achieved that with the Candida CD-1.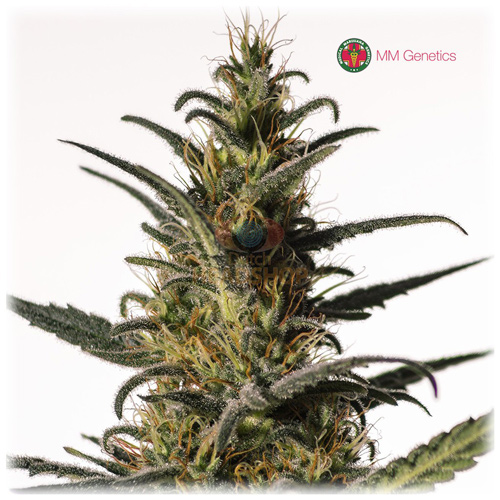 With its CBD:THC relationship of 20:1, the weed from this particular plant is ideally suitable as a relaxant and for getting relief from chronic ailments such as cramp and spasms. This weed has anti-inflammatory properties and influences the immune system at various points in the body.
Medicinal Weed with a lot of CBD for Outdoors: Medical Marijuana Genetics Candida NN-1
The previously named Candida is less suitable for outdoor cultivation. A stronger plant with high resistance to mould is the Nightingale from MM Genetics; a hybridisation of the CBD-rich Candida parent plant with an easy-to-cultivate Shiskaberry.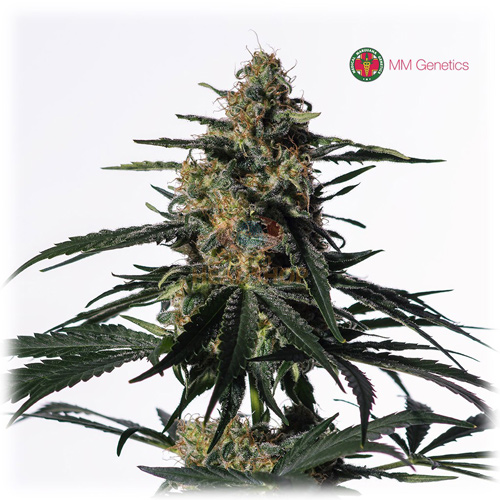 The result? A strong weed plant which is highly tolerant of the Dutch climate. With an average CBD percentage of 14.8% and a THC percentage of 4.6%, the weed from this Indica-dominant plant is highly suited for use in the evenings before going to sleep. Sweet dreams!
THC Medicinal Weed for Indoor Growing: Dutch Passion CBD Skunk Haze
CBD Skunk Haze came into being as the result of close cooperation between seed giant Dutch Passion and the CBD Crew, the original CBD specialist. CBD Skunk Haze is a cross between the best sellers Cannatonic and Super Haze.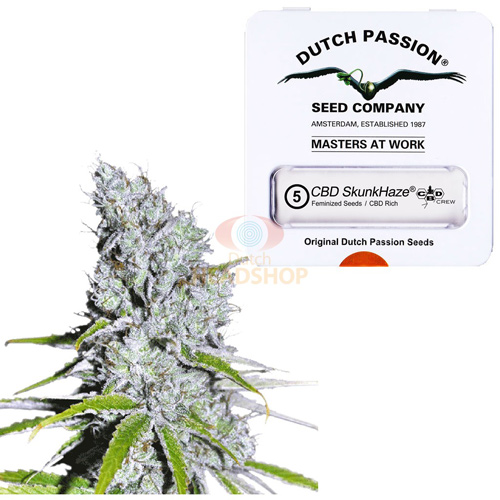 In cultivating a nice tasting Indica/Sativa hybrid with a CBD ratio of between 1:1 and 4:1, Dutch-Passion and CBD-Crew have won several prizes with this weed including first place in the medicinal category of the Canadian Karma Cup in 2016.
With the proper care you can expect to have vigorous plants and weed with a CBD and THC percentage of 7.5%. CBD Skunk Haze is therefore extremely suitable for getting a soft, comfortable high that combines pain-relieving and relaxing effects without the paranoia that can be associated with THC-rich strains.
THC Medicinal Weed for Outdoors: CBD+ Critical #47
The discovery that CBD influences the effect of THC and the growing demand for CBD-rich strains has led to many weed seed producers setting their sights on developing weed seeds for medicinal purposes. However, this is a comparatively recent development in the market for weed seeds. The first plants to come through were cultivated so as to get the CBD percentage as high as possible and the THC percentage as low as possible. For a long time the focus was therefore not on cultivation properties like mould resistance and low temperatures.
This made the selection of a THC-rich variety with a high enough CBD percentage to suppress the high not easy. And that's without even considering whether such a weed plant is strong enough for planting in a Dutch garden. Yet for precisely that reason we have included a particular medicinal weed seed from the CBD crew.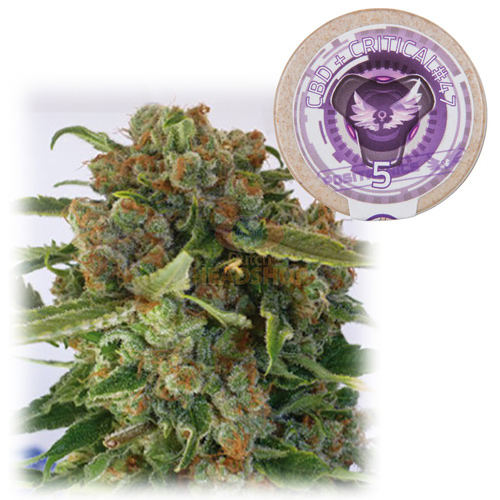 CBD+ Critical #47 is an Indica-dominant plant with a THC percentage of 17% and a CBD percentage between 10 and 15 per cent. It has a relatively short flowering time of 53 days and an excellent yield of 500 grammes per square metre if you look after it well. This variety of weed puts you in a euphoric state, promotes appetite and relaxes you nicely. Thanks to its respectable THC percentage, the weed is able to push your physical ailments into the background.
The Best Autoflower Medicinal Weed: Dutch Passion CBD Auto Charlotte's Angel
Up to now we have been describing feminised weed seeds each time where it helps to have some experience of cultivating cannabis (or hemp). To make it easier for you, we want to also introduce a weed plant which is very simple to cultivate.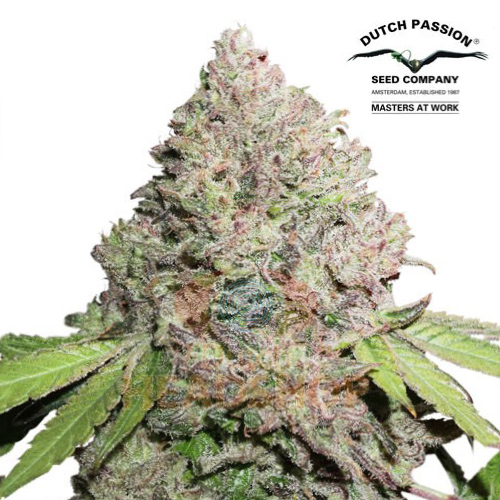 You can cultivate CBD Auto Charlotte's Angel indoors, outdoors or in a greenhouse and this CBD-rich Sativa-dominant hybrid is self-flowering when ready. So there are no complicated light schedules if you cultivate it indoors. Another advantage: this plant stays relatively small in size so that it fits brilliantly in a fully equipped growing cabinet or stays below the fence. CBD Auto Charlotte's Angel has a CBD percentage of around 15% and a super-low THC percentage of 0.7%. After vaping or smoking this weed you'll experience pleasantly calming and relaxing feelings.
Are you curious about the whole range of medicinal weed seeds on offer? Check out our medicinal weed seeds category right now. You're sure to find a medicinal weed seed there that's just right for you.
Questions about Medicinal Weed Seeds? Our Customer Service is Ready and Waiting!
Has this article brought up questions in your mind about growing or choosing medicinal weed seeds? Then please contact our customer service. They can advise you on everything.