Royal Queen Seeds
After many years cultivation experience in the Netherlands, it was decided to create a new line of cannabis seeds for the market. This line is called Royal Queen Seeds. Royal Queen Seeds supplies these feminised quality cannabis seeds at reasonable prices.
This new line of marijuana seeds did not just fall from the sky. Royal Queen Seeds has over 20 years experience in the cultivation of cannabis seeds. The marijuana seeds have, over the years, won many awards. These awards include the Highlife Cup and High Times Cannabis Cup.
After these beautiful victories, Royal Queen Seeds thought it was time to come out to share her knowledge and cannabis seeds with other (beginning and advanced) growers. Would you like to read more about the weed seeds of Royal Queen Seeds? Click here!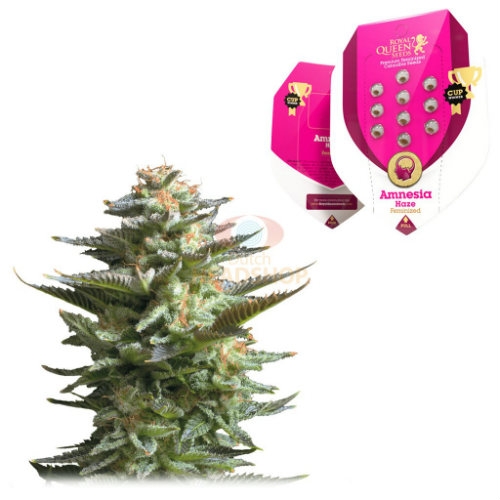 Several advantages of Royal Queen Seeds:
- All seeds are extensively tested for the purity of the cannabis genetics;
- All seeds are hand selected;
- The assortment consists only of potent quality varieties. Like, the Haze and white species;
- All seeds originate from organic parent plants.
The end result is of paramount importance for Royal Queen Seeds. Good yields, a pleasant taste and an excellent effect are what they have to offer. However, the end result will also depend on the experience and techniques of the grower himself. View the entire product range here, including the cup winners of Royal Queen Seeds!