The best vaporizers from Storz & Bickel
If you are interested in vaporizers of the highest quality, then you must continue reading. If you are somewhat knowledgeable in the area of good vaporizers, you must have heard about Storz & Bickel's Volcano vaporizer.
What is Storz & Bickel?
Which company is behind the best-known vaporizer of the world? What people work at Storz & Bickel? What are their goals and what makes this German company so special? In this article, we provide answers to all these questions and more...
Amazing vaporizer
You won't easily encounter a better vaporizer than the Storz & Bickel's Volcano vaporizer. This is because they are at the top of premium quality vaporizers. This model from Storz & Bickel is so successful that thousands have been sold already. Even today, it is still a very popular vaporizer. Quality never denies itself.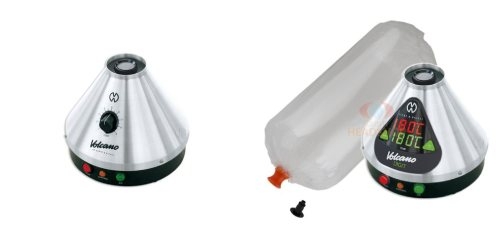 The five available Storz & Bickel models are:
Meet German gründlichkeit:
Just like many other German companies, Storz & Bickel is known for its high quality and durability of its products. From research to development, quality guarantee, production, sale and distribution, everything occurs under one roof in Tuttlingen, South Germany.
The benefits for you as a client are legion. All required knowledge is gathered at one central place. Departments stay in close contact to anticipate to the latest trends in the area of vaporizers. This policy is opposite to many other producers that simply copy these activities or even outsource them.
Innovative and progressive
Storz & Bickel is market leader in "vaporizerland" for a good reason. The expectation is that it will stay so for quite some time. This is because they invest a lot of time into research and development. This way, they ensure that they remain innovative and progressive. At Storz & Bickel, there works a team of passionate employees. These employees preform the research and development and manually assemble the vaporizers.
The first Vaporizer with balloon
They were, for example, the first producer of a vaporizer that used a balloon to capture the vapors. The benefits for the users were immediately clear. You can use the balloon whenever you want, without carrying along your vaporizer. But that is not everything. This is because they are also one of the few producers that developed a handy smartphone app for their Crafty portable vaporizer.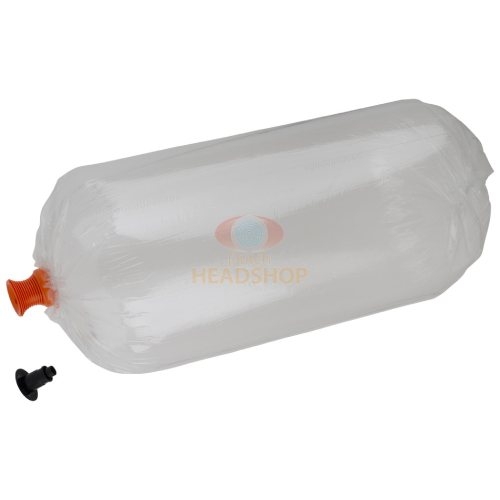 Popular Storz & Bickel vaporizers
The famous Volcano is no longer the only vaporizer in Storz & Bickel's assortment. The Volcano vaporizer did make a head start for this relatively young company. Nowadays, the Storz & Bickel collection contains as much as five top quality vaporizers. These are the vaporizers mentioned above. We will continue to dicuss those vaporizers in this article.
Volcano Vaporizer Storz & Bickel
This is the vaporizer that put the Storz & Bickel brand on the map. The Volcano remains one of the most popular desktop vaporizers of today. The Volcano vaporizer is a convection vaporizer that produces hot air. With this hot air, the aromas in the chamber are vaporized.
Hot air lets aromas quickly evaporate
The convection method ensures that there is no direct contact between a hot surface and the aromatic blends. Thanks to this clean system, no direction combustion takes place, so the taste remains pure. The hot air will then be circulated through the aromatic blends, to produce vapors. After that, the vapors rise to fill the balloon. You can inhale from this balloon for a short or long period of time, whatever you prefer. This model has an analog button to set the temperature. You can choose from a temperature in between 130 and 230 degrees Celsius.
Volcano Digital Storz & Bickel
The digital Volcano is the renewed version of the original Volcano vaporizer. This model works roughly the same as its predecessor. Still, it is a big advantage that the temperature can be set quicker and more precise. This is thanks to its handy digital display. The solid base of this Volcano classic with its convection system did not change - You do not have to adjust what works well.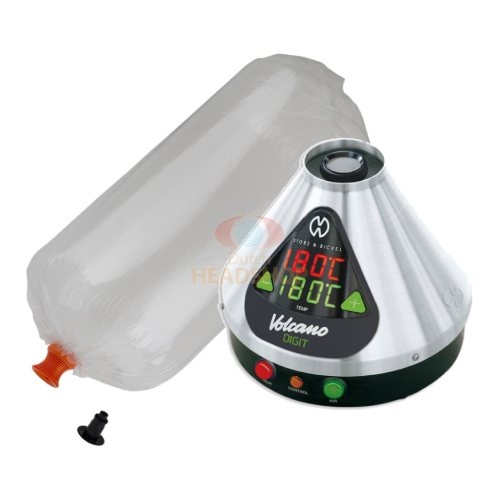 Plenty Vaporizer Storz & Bickel
This is a portable vaporizer that should be connected to a socket, just like a desktop vaporizer. A twisted long nozzle makes it possible to inhale directly from the heating chamber. The long nozzle ensures that vapors are cooled down without first filling the balloon. Because the Plenty operates on AC power, you can expect fantastic performance.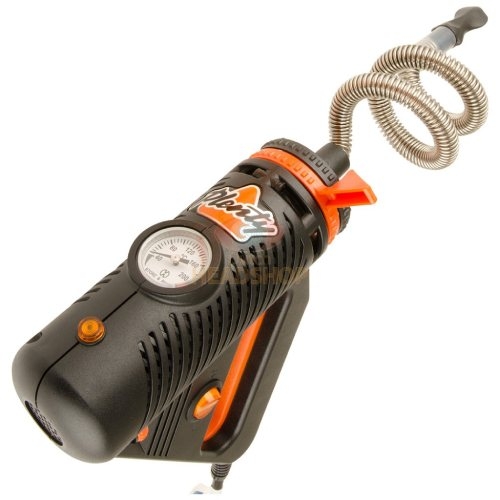 Mighty Vaporizer Storz & Bickel
This is the portable vaporizer suitable for dry herbs. The current is provided by two powerful Lithium-Ion batteries. Just like its big brothers, the Mighty is a convection vaporizer that ensures that herbs are heated constantly and evenly. This way, burning is impossible. A digital display makes it possible to regulate the temperature precisely.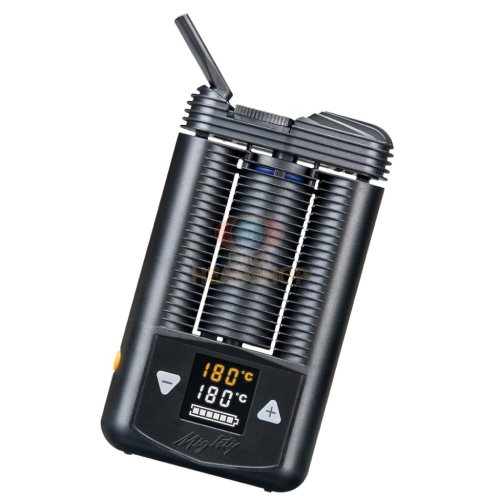 Crafty Vaporizer Storz & Bickel
This is a small portable vaporizer for people who are looking for a compact vaporizer. The power is supplied through a single lithium-Ion battery. This convection vaporizer has two default heating settings that are possible to change with the handy IOS or Android app.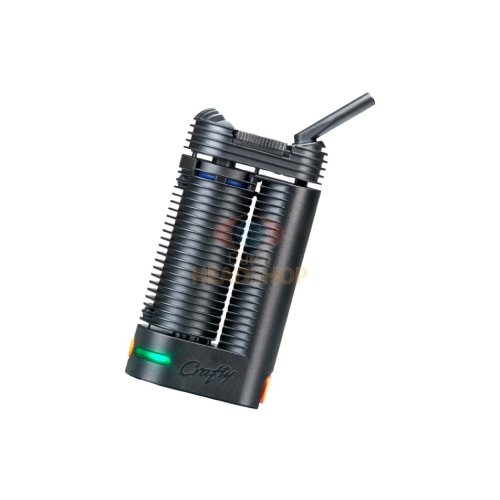 Volcano Classic Storz & Bickel
Today, recreational use of a vaporizer has become common. But the first users of vaporizers were mostly medical cannabis users. For this group, Storz & Bickel developed the Volcano Medic. This model is based on the Volcano Classic, the only officially approved vaporizer for medical uses.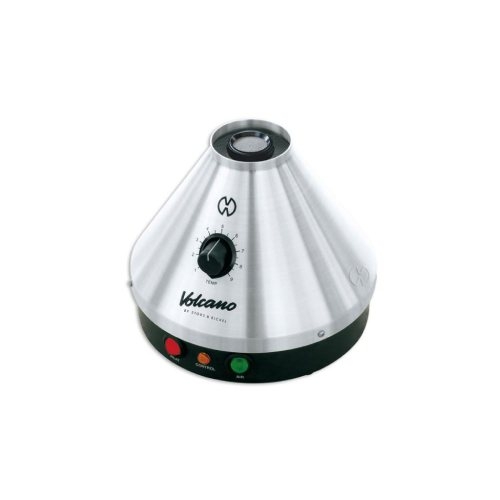 First-class service and support
We sell a lot of different vaporizers at the Dutch-Headshop, and unfortunately sometimes things break down. Now repairs and guarantees are, in general, handled neatly by the various manufacturers we work with. We can also report that it does not go anywhere as smoothly and quickly as with Storz & Bickel. They also provide a long guarantee of three years on their products. That gives confidence!
Storz & Bickel's best vaporizers
At Storz and Bickel they absolutely make the best vaporizers of the world. They build their vaporizers proudly so their users can enjoy aroma therapy or medicinal cannabis. When you use the Storz & Bickel vaporizer according to the provided instructions, the vaporizer will last for years. Our Storz and Bickel collection contains all of their top models, furthermore we also provide all original replacement parts in case some part is lost. If you have more questions about Vaporizer in general? Click here to see the FAQ about vaporizers or click here to ask your question to our customer service!